About the Owner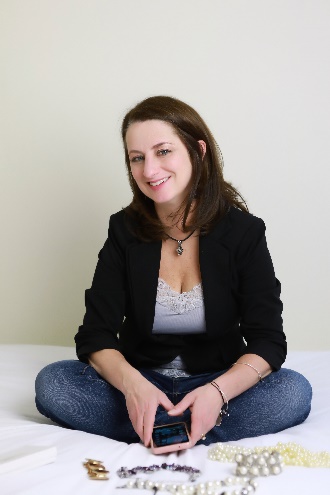 Lisa Nelson holds a bachelor's degree in industrial engineering and a master's degree in manufacturing engineering. She spent 15 years in the automotive industry working in many aspects of vehicle manufacturing. In 2007, her career took a drastic turn as she discovered a true passion for helping women. As a new mom, Lisa was frustrated with corporate America. She craved a career where she could be in control of her future and have a positive effect on other people's lives. After visiting a boutique geared towards women, she realized her true potential of becoming an entrepreneur was a possibility. She now owns Hush Intimate Apparel in Brighton Michigan, a boutique specifically designed by women for women. Hush offers a specialty service that helps women look good and feel comfortable in their everyday lives.
Lisa also believes in a strong community and sits on two boards in Brighton. She is vice chair of the Principal Shopping District Board, which is committed to promoting the activities and businesses within Downtown Brighton. She also sits on the Downtown Development Authority Board, which is dedicated to brick and mortar projects in the community. In addition, she served on the Chamber of Commerce board for three years before the birth of her second child.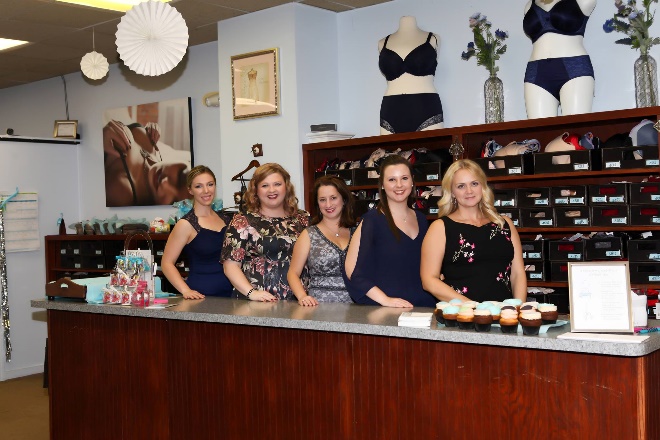 About the Staff
Although Hush has an intensive training program, Lisa firmly believes in hiring for people skills. Compassion is key! Our extensive interview process includes questions about the many delicate situations we encounter on a regular basis. Each staff member is chosen for her ability to cater to the needs of our customers. We can proudly say our staff is rich with women who care about you as an individual. Stop in anytime to get to know them!
About Our Process
Come into Hush as a stranger and leave as a friend. When you come into our boutique, you will be greeted by one of our fit consultants. You will be asked about the nature of your visit so that we can determine the best course of action.
If you have come for a fitting, we will show you to a fitting room where the fit consultant will work with you to find the undergarments that work best for you. We spend approximately 5 – 10 minutes measuring and consulting with you about your look and fit preferences, lifestyle, and any other hopes you have. Once we have determined a proper size, we work with you until we have fulfilled all your wants and needs. If we don't have what you need in stock, we are able to order from many of our vendors.
No need for a fitting today? No worries! We are happy to answer any questions you have or help you with that perfect gift for the special lady in your life. From bridal gifts, to birthdays, and even Mother's Day, the ladies at Hush are here to help.
Men, no need to fear! We are here to help you "get it right." We keep her information on file so that you don't have to guess what size she is. We even take the guess work out what styles she prefers. Just stop in or give us a call and we'll be happy to find the perfect gift.
Testimonials
Still not sure? Here's what our customers have to say about us!